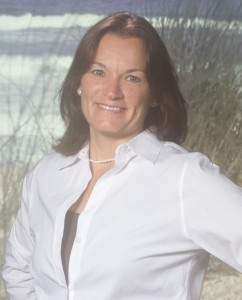 Kim West E-Mail: kim@kimwestrealestate.com Phone: (508) 378-8300 ext.201 Experience: 35 Years
Kim is a lifelong resident of East Bridgewater, where she lives with husband Cameron, children Natalie and Cameron When she can find time away from her job, Kim enjoys watching (as well as playing)* sports such as:baseball, softball, fieldhockey, lounging in the sun, shelling at Sanibel, and driving racing cars. "Leadfoot" refuses to drive anything with under 425HP, or more than a 5 second 0-60!  Kims other hobbies (therapies) include MaryLou's Coffee (3 a day), riding her motorcycle* or bicycle, mowing and weeding*, lifting weights and walking. She is taking classes to master the sewing machine, and there haven't been any injuries yet! (*Yes, she is the perfect wife! -c) Kim takes pride in the caliber of her agents and their commitment to their customers best interest. She attributes their success to the fact that "her agents are some of the areas finest individuals who take pride in the fact that honesty, integrity, and the golden rule are the cornerstones of their business, which makes our office a pleasant place to work and do business." Kim is proud of all her associates and their achievements both professionally and on a personal level.
---
Cameron West E-Mail: cameron@kimwestrealestate.com Phone: (508) 378-8300 ext.202 Experience: 35 Years
I am a lifelong resident of East Bridgewater where I attended EBHS and majored in "Shop"…not because I liked working with my hands, but because I liked the glasses. I have been a Real Estate agent since 1985. I am licensed by the commonwealth of Ma. to teach the Real Estate Licensure class, as well as a construction supervisor. My background in residential construction has been very helpful to my clients over the years. Kim and I have 2 children Natalie and Cameron. Natalie went off to college in the big city (to study shopping, philosophy, and softball) and is now a Liscensed RE Agent. Cameron (Jr.) (aka Crazy Winsor) Just got his RE Liscense! He now thinks he is one of the kids on the "Million Dollar Listing" TV show! I used to count riding ATVs and motorcycles among my hobbies, but age has caught up with me. Now my hobbies are limited to extreme cholesterol lowering, fiber input, and just getting up in the morning! Often, I can be seen jetting around town in the passenger side (with my cataract glasses on) with Kim at the wheel. I used to count classic muscle cars among my hobbies, but years of the frustration from corrosion, in adequate electrical systems, and the lack of creature comforts has led me to modern classic sports cars. In my free time I can be found banging (or throwing crap) around the garage while swearing (I can multi-task). I count watching TV, over-eating, sleeping, walking, and just sitting there zoning out while staring into space among my hobbies*. I am into the classics: Office Space, Grandmas Boy, Harold and Kumar, etc. I think everyone should have culture in their lives. I do the ads and maintain the site, so if something goes awry, I take the heat. (unless I can "pass the buck" to some unwitting scapegoat) -Cam *-I just noticed I am quite a catch! Cameron West
---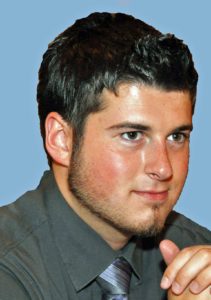 Cameron Winsor West E-Mail: cww@kimwestrealestate.com Phone: 508-378-8300   Cameron spent his formative years as a real estate assistant, and now fully licensed for 12 years, he can offer his clients the insight and knowledge  of a seasoned veteran! His experience has been garnered from assisting on numerous transactions, as well as from growing up in a Real Estate and construction household. Cam's background and experience includes new construction of residential property, land use and development, as well as residential and commercial sales of real estate. An avid motorhead, Cam counts riding ATV's, Street bikes, performance cars, and boating as his favorite pass times (all of these are just behind selling homes!). Cam is a self-educator who pays extreme attention to detail and will be perfect to represent you as either a buyers or sellers agent. He will learn everything there is to know about the home you want to sell, or the one you want to buy, so that you get the proper representation you deserve. Call Cam today!
---
Stacey Alves E-Mail: stacey@kimwestrealestate.com Phone: 508-378-8300  Experience: 15 Years Stacey, Husband Chris, and sons Mason and Brody reside in Raynham. They  love to travel, and bring their boys to all sorts of interesting and entertaining places. Stacey enjoys the finer things in life, such as her family  (Brody, Mason and Chris who is a sports nut), concerts, home improvement, helping out at the school, etc.  Stacey comes from the "In-town" corporate world, so she is fastidious, punctual, thorough, and tenacious. Sporting a powerful noggin, and smart as a whip, Stacey has all the attributes you want from your broker in a transaction, and she won't rest till the job is done! Only problem is that you may not have  the energy to keep up with her!
---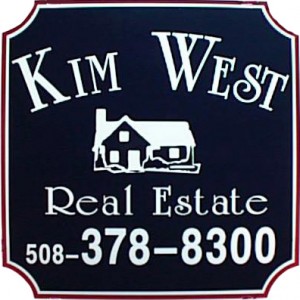 Morgan Cavicchi E-Mail: morgan@kimwestrealestate.com Phone: (508) 378-8300  Experience: 12 Years
Morgan (Duperey) and husband Paul (a whitman boy and now a commercial pilot) reside in good-ole E.B. where Morgan attended school and played a mean first base for EBHS Softball. (0 errors in her senior year!) Morgan counts vacationing (that apple didn't fall far from the tree) the Sox, the Patriots, and spending time with her two boys among her hobbies. She also enjoys "chillin" with her friends and family, fashion and shopping. Immaculate, fastidious and always color coordinated, morgan is the one to call if you need a tip on interior design and decorating to expedite the sale of your home! We have witnessed Morgan going to the ends of the earth (or at least 7 different counties at once) to find her clients a home. If you are looking for an agent who will not give up until you have found your perfect dream home, Morgan is the one to call today!
---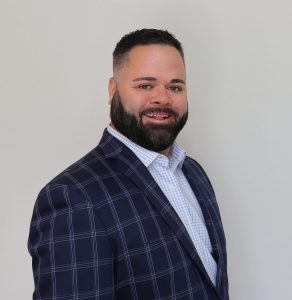 Steve Margie:                            Email: Steve@KimWestRealEstate.com
 I'm a licensed real estate salesperson serving the South Shore of Massachusetts and beyond. A graduate of Stonehill College and Northeastern University, my background includes 5 active years selling residential real estate and 12 years in public accounting with PwC, a leading "Big 4" public accounting firm. At PwC, I managed teams through the completion of audits of niche clients to billion dollar companies. My focus included both financial statement audits of a variety of investment vehicles, and also IT and controls focused audits of public and private companies. My experience as a Certified Public Accountant has given me skills to work through stressful situations, as well as manage my clients' needs and expectations. These, among other things, are two keys to success in real estate.
Though I'm still a licensed CPA (MA and FL), my experience in real estate and desire to assist people in achieving their real estate goals has brought me back to the industry.
My wife, Erin, and I both grew up on the South Shore, where we currently reside with our young daughter. My time on the South Shore has given me a good 'lay of the land' as well as a working knowledge of the variety of real estate options that exist here.
I don't believe in high pressure sales tactics – the process of buying or selling a home can be stressful enough; my goal is to guide you through this process in a manner that eases stress, and allows you to feel the excitement that goes along with achieving your real estate goals. I'd truly appreciate the opportunity to work with you in making those goals your reality.